Zsa Zsa Gabor Condition 'Not Life-Threatening', Says Spokesman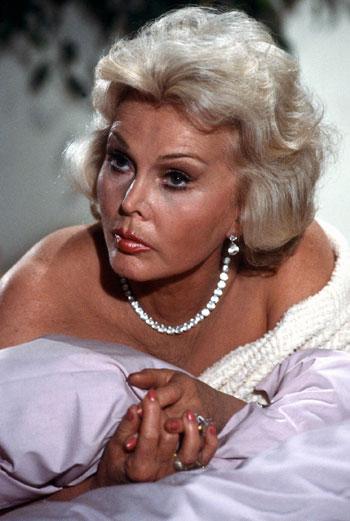 Actress/socialite Zsa Zsa Gabor remains hospitalized Wednesday in Los Angeles after slipping into unconsciousness, RadarOnline.com is reporting.
Gabor's daughter Francesca Hilton said she was now "stable", and Hilton's spokesman Ed Lozzi told the AFP news agency that the star is "not in a life-threatening situation."
Zsa Zsa Gabor 'Unresponsive' Says Husband
The 93-year-old star was rushed to the hospital Tuesday morning after her husband, Prince Frederick von Anhalt, found her to be not responsive at their Bel Air mansion and called 911.
Article continues below advertisement
She was taken by private ambulance back to Ronald Reagan UCLA Medical Center, where she had been treated earlier this summer.
Gabor's health took a turn for the worse in the past few months after she broke her hip at her home on July 17. Her condition gravely deteriorated after a procedure to remove blood clots in her upper body in August.
Gabor, often described as the "original Paris Hilton," enjoyed the fame and notoriety borne out of her taste for excess -- and husbands, as she was married nine times, the last to husband Prince Frederick von Anhalt in 1986. She was also married to Hilton family patriarch Conrad from 1942-1946. Her late sisters, Eva and Magda, were also prominent queens of high society.
Synonymous with her catchphrase "dahlink," Gabor was at the center of one of biggest entertainment stories of the 80s in June 1989, when she slapped a police officer in Beverly Hills and was subsequently arrested and held in custody for three days on charges of driving on an expired license and battery. She was also fined $13,000 in court costs in connection with the incident. Showing her sense of humor about the affair, Gabor would parody the well-publicized run-in in films such as Naked Gun 2 and The Beverly Hillbillies.