Exclusive
EXCLUSIVE: Zsa Zsa Gabor Donates Thanksgiving Turkeys To Homeless Despite Health Setbacks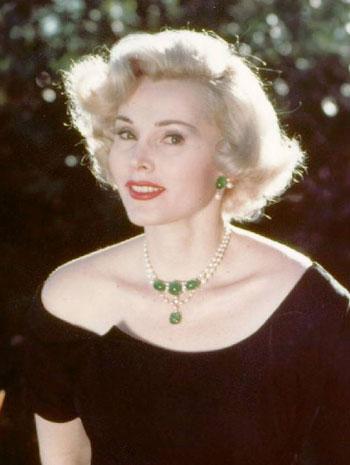 Despite recent financial and health setbacks, Zsa Zsa Gabor and her husband, Prince Frederic are continuing with a tradition that the couple started 20 years ago – helping the less fortunate and donating Thanksgiving turkeys!
The Vera Davis McClendon Youth & Family Center in Venice, California will receive 300 turkeys donated by the couple which will be delivered by truck to the facility on Monday.
The Center is where Zsa Zsa did her community service for slapping a Beverly Hills police officer 20 years ago.
Article continues below advertisement
"We decided to make Thanksgiving a part of the people's lives at the Center when Zsa Zsa was helping out and bought them all turkeys that year," said Prince Frederic.
"Vera passed away a few years ago but we have continued the tradition of giving turkeys to the poor families that the Center helps support to make it a happy Thanksgiving for everyone there."
As RadarOnline.com reported, Zsa Zsa was taken to the Ronald Reagan UCLA Medical Center last Friday via ambulance after a private physician discovered a massive blood clot in her leg.
Once at the hospital, it was determined the actress was suffering from an infection in her right leg and no blood flow in her left leg.
She was given antibiotics and released from the hospital on Saturday and is resting at home.
Prince Frederic tells RadarOnline.com, "The swelling still hasn't really gone down. If it continues, I will take Zsa Zsa back to the hospital. The antibiotics don't seem to be really working but we will see in a couple days how she is."