Exclusive
EXCLUSIVE: Zsa Zsa Gabor Eating On Her Own, Gets Feeding Tube Removed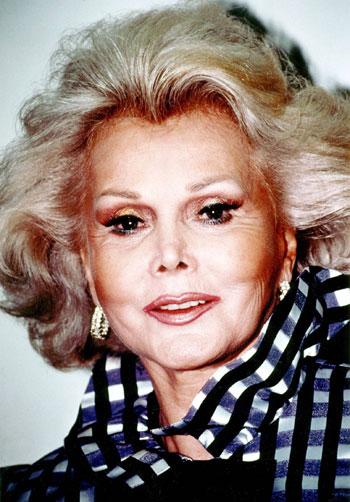 Zsa Zsa Gabor has her appetite and her freedom back!
The actress is eating on her own and is at the hospital having her feeding tube removed, RadarOnline.com has learned exclusively.
Gabor's husband, Prince Frederic Von Anhalt tells RadarOnline.com, "She has been eating mashed potatoes and matzo ball soup and drinking orange juice on her own. There is no need for the feeding tube any longer so we are having it removed right now."
Article continues below advertisement
The actress returned to the UCLA Ronald Reagan Medical Center on Friday to have her feeding tube removed and following the quick procedure, will return to her Bel Air home.
As RadarOnline.com previously reported, Zsa Zsa has been in and out of the hospital since July 17 when she fell in her home and broke her hip. Her condition gravely deteriorated following a procedure to remove blood clots in her upper body in August.
But the 93-year-old Hungarian has fought against all the odds and is looking strong in her recovery.
Prince Frederic, who has been working round-the-clock with medical personnel to care for his wife at their home, says is looking forwarding to the future and the freedom removing the feeding with bring.
"I am ecstatic! We can now go outside to breathe the fresh air and she won't be surrounded by all those tubes. We can go in the car. She has freedom, it's a wonderful thing!"