Exclusive
VIDEO: Lindsay Lohan's Rehab Pal Says Actress Didn't Drink At Betty Ford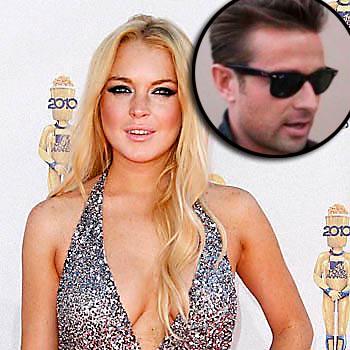 Adam Case, Lindsay Lohan's pal while she was recently rehabbing at Palm Springs' Betty Ford clinic, defended the Mean Girls star when asked by a cameraman in Los Angeles recently about the skirmish between the actress and ex-Betty Ford employee Dawn Holland.
Watch the video on RadarOnline.com
As RadarOnline.com previously reported, the Riverside Country District Attorney is deciding whether to file charges against the troubled star, after Holland claimed Lohan was drinking before she threw a phone at her (Holland has since said she will not cooperate with any investigation; should Lohan be charged, it could interfere with her probation).
Article continues below advertisement
Case said by going after the high-profile star, the Riverside D.A. would be trying to put a "feather in his cap."
Case said Lohan "wasn't drinking at all" the night of the alleged altercation, and that "there was no assault.
"I saw the whole thing ... it's bulls-- t," he said.
Asked if he'd been contacted by the Riverside D.A., Case told the photographer he "can't say anything more."
Lohan, 24, served the Betty Ford stint in connection with her 2007 DUI conviction, as her repeated failures to meet the terms of her probation caused her to serve two stints in rehab -- and two in jail -- last year.