Lindsay Lohan: "I Was Irresponsible -- And I'm Not Making Excuses"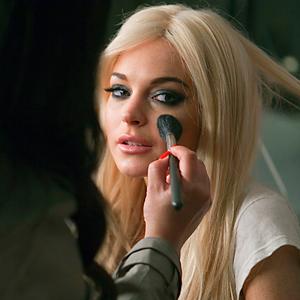 Lindsay Lohan denounces her formerly party-heavy ways in a brand new Vanity Fair article, and RadarOnline.com has all the details for you.
"I was irresponsible," Lohan told the magazine in an interview conducted last month prior to entering jail and rehab. "And I'm not making excuses. I
would look up to those girls ... the Britneys and whatever. And I would be like, I want to be like that. I see where that's gotten me now and I don't like it."
Article continues below advertisement
Lohan, 24, claimed she's not quite the heavy drinker others assume she is.
"If I were the alcoholic everyone says I am, then putting a SCRAM bracelet on would have ended me up in detox, in the emergency room, because I would have had to come down from all the things that people say I'm taking and my father says I'm taking -- so that says something, because I was fine."
She also said she's never been one to abuse prescription drugs.
"I never have -- never in my life," she said. "I have no desire to. That's not who I am. I've admitted to the things that I've done -- to, you know, dabbling in certain things and trying things 'cause I was young and curious and thought it was like, okay, 'cause other people were doing it and other people put it in front of me. And I see what happened in my life because of it."
Lohan said that her fame is a reason others can be judgmental about her lifestyle, but she feels it was almost a faze, considering her age.
Article continues below advertisement
"These were my college years... but they were in the public eye," she said. "I was irresponsible. I was experimenting. I was doing certain things that people do 10 times more of when they're in college."
As RadarOnline.com was the first to report, the Mean Girls star was granted an early release from her rehab stint at UCLA Medical Center last week, yet still has to meet certain conditions of the court, including five AA meetings a week, frequent visits to a mental health professional, and residency in the state until November.