EXCLUSIVE: Lindsay Lohan's Post-Rehab Offers Rolling In -- $1 Million To Co-Host Radio Show With Dina!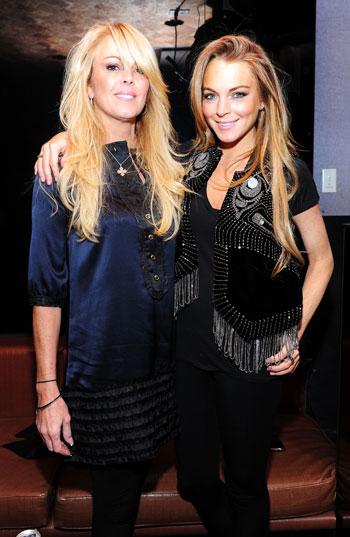 She's been out of rehab for less than even 24 hours and already Lindsay Lohan is looking at scores of big money deals.
RadarOnline.com has learned that a New York-based radio station is prepared to offer the starlet and her mother Dina Lohan $1 million to co-host its nationally syndicated morning show.
The station, Party 105, is located on Long Island in Lindsay's hometown of Merrick, New York.
According to a rep at JVC Broadcasting, the radio team is prepared to offer Lindsay and her mom a $1 million check to host the morning show, covering a range of topics from trendy fashion tips to entertainment news.
Article continues below advertisement
There would also be an advice hotline for fans to call in with questions.
The rep says the financial documents and terms of agreement have been sent to Lohan's management team but it is not yet known if the starlet, 24, has accepted.
RadarOnline.com was first to report that Lindsay was released from UCLA Medical Center on Tuesday, well ahead of the 90 days she was ordered to spend inside the hospital's rehab center by LA Superior Court Judge Marsha Revel.
But while she may be out, the actress will continue to be treated as an outpatient, required to attend five AA meetings a week, will participate with a mental health professional several times a week and must reside in California until November 1.
Her attorney, Shawn Chapman Holley, told RadarOnline.com that Lindsay is "taking her sobriety seriously."
And the actress seems to be making good on that statemen, as RadarOnline.com has learned that she will not be attending the premiere of her new film, Machete.