Top CBS Executive On Charlie Sheen: 'We Have A High Level Of Concern'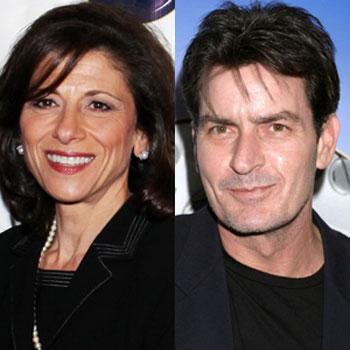 Charlie Sheen's recent porn star packed, booze fuelled Las Vegas antics have given cause for concern to many in his immediate circle – not least top executives at CBS, the network that airs his hit sitcom, Two And A Half Men.
"We have a high level of concern," Nina Tassler, CBS Entertainment president told members of the press earlier today. "How can we not?"
Tassler went on to say that her feeling was, "On a basic human level, concern of course. This man is a father. He's got children. He has a family."
Article continues below advertisement
But she insisted that the situation can't be viewed simplistically and that Sheen's off-screen antics have yet to affect his on-screen performances.
"Charlie is a professional. He comes to work," she said. "He does his job extremely well. We're taping tonight. It's very complicated but we have a very good relationship with Warner Bros. who produce the show.
"I have tremendous trust and respect in how they're handling the situation."
Tessler scoffed at one reporter who suggested someone in a different line of work would be fired for Charlie's antics – which have involved an arrest for domestic abuse, a wild night in New York that ended up with a hotel room in shambles and Sheen in the hospital and then his recent Vegas X-rated jaunt.
"What do you get fired for? Going to work and doing your job?" Tassler asked.
Meanwhile, perhaps proving that there really is no such thing as bad publicity, Sheen's show continues to go from strength to strength.
Article continues below advertisement