NEW DETAILS: Murdered Vegas Dancer Debbie Flores-Narvaez Was Dismembered & Packed In Cement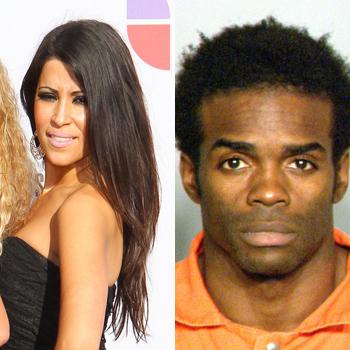 The combination of a tracking device and old fashioned police work led to the tragic discovery of Las Vegas dancer Debbie Flores-Narvaez' remains, cops on the case have revealed. And what they found was nothing less than gruesome.
The dancer, who had gone missing a month earlier, was found dismembered and packed into two cement-filled tubs, RadarOnline.com has confirmed.
Almost immediately after the find, the police moved in and arrested Debbie's ex-boyfriend, Jason "Blu" Griffith. He is being held without bail.
Article continues below advertisement
The police had always suspected Griffith, the last person known to have seen Flores-Narvaez alive.
They got their big break when they learned he'd bought cement and taken out a U-Haul, using a credit card for the rental, shortly after Debbie's December 12 disappearance. The U-Haul had a tracking device that indicated it had traveled to a house in downtown Las Vegas.
Homicide cops descended on the location and made the tragic discovery.