EXCLUSIVE: New Details In Domestic Violence Incident Between Missing Showgirl & Boyfriend - Read The Police Report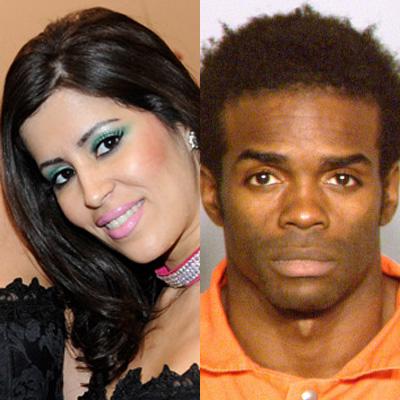 As Jason 'Blu' Griffith, the boyfriend of missing Las Vegas showgirl Debbie Flores-Narvaez, goes to court Tuesday, RadarOnline.com has obtained more details in the pending domestic violence case against him.
EXCLUSIVE DOCUMENT: Read The Police Report Against Jason Griffith
Griffith is charged with domestic-violence-related battery and coercion in connection with an October 22 incident between he and Flores-Narvaez, less than six weeks before she disappeared without a trace.
Article continues below advertisement
Police said Griffith is not a suspect or person of interest in connection with the showgirl's disappearance, and has been cooperative in their investigation. As RadarOnline.com previously reported, a text message Flores-Narvaez sent to her mother December 1, days before she disappeared, read: "In case there is ever an emergency with me, contact Blu Griffith in Vegas. My ex-boyfriend. Not my best friend."
EXCLUSIVE INTERVIEW & PHOTOS: Sister Of Missing Vegas Showgirl Suspects Foul Play
According to the October 22 police report, Flores-Narvaez (referred to as "Flores" in the report) told authorities she "has been dating Griffith for one year" and "is also pregnant with his child."
Flores-Narvaez told authorities that, while she was visiting Griffith's ex-girlfriend, "Griffith approached her, opened the car door, took her iPhone, and elbowed her in the left chin," before he "returned to his vehicle" while he still had her iPhone with him.
Article continues below advertisement
Police said Griffin left, with Flores following him until he stopped.
"All parties exited their vehicles, and Flores and Griffith then began verbally yelling about the iPhone," according to the police report. "Flores stated that Griffith then threw her iPhone approximately 100 feet" and "that before Griffith threw the phone, Griffith stated that he was not going to jail."
After Griffith threw the phone, Flores picked it up, according to the report.
"As she picked it up, she stated that Griffith ran towards her and pushed her to the ground," police said. "While on the ground, Flores stated that Griffith kicked her, pulled her hair, and had attempted to take the iPhone again."
Police said they observed that "Flores had bruises on both legs as well as a chunk of her hair" and that she "stated that after Griffith kicked and pulled her hair, he got up and left in his car."
Article continues below advertisement
"After Griffith left, Flores followed," police wrote, adding "Flores stated that Griffith stopped quickly at a light ... Flores stated Griffith exited the vehicle and kicked her side door. No damage was observed. Officers then arrived."
Griffith, police said, was arrested at approximately 1:30 am PT. He "stated that he got into a verbal altercation with Flores at the residence, but never hit Flores nor took her phone," admitting he taunted her with the phone and threw it.
"Griffith stated that he and Flores continued verbally arguing and then all parties left in their respective vehicles," according to the report.
Stay with RadarOnline.com for more information on this story as it breaks.
RELATED STORIES:
VIDEO: Sister Pleads for Return of Missing Vegas Showgirl