Michael Lohan Rushed To Hospital With Chest Pains; Caught On Camera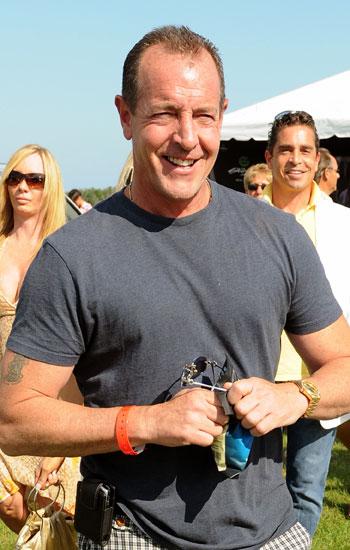 Michael Lohan was rushed to a Newport Beach, California hospital on Monday with chest pains and the whole thing was caught on video as Inside Edition cameras were rolling, RadarOnline.com has learned.
"We were at the doctor's office for his nose consultation in Newport when he started having bad chest pains," Lohan's close friend Kate Major told RadarOnline.com.
"The nurse took his heart rate and 911 was called immediately."
Article continues below advertisement
In true Lohan fashion, his visit to the doctor was being recorded by Inside Edition, who caught the whole thing on tape.
Major told RadarOnline.com that she was in the emergency room with Lohan late Monday awaiting an update on his condition.
As someone who knows what it's like to have his life spiral out of control at the hands of booze and drugs, Lohan says he is sober and even offered words of advice to Hollywood's latest party boy, Charlie Sheen.
"I know that you and Emilio both know Lindsay, and while I can't say the same about knowing you, I can say that I do know the path, the pain and what you your dad and the rest of your family have been going through," Lohan said in an open letter to Sheen.
"Both as an addict and a father, I have seen, felt and caused the pain. I have struggles just like the rest of us."
Urging him to get help, Lohan continued, "Like I said Charlie, we all have struggles; just as I do in so many ways. But the idea is to do something about it before it's too late."
Article continues below advertisement