Lindsay Lohan Could Go Back To Jail For Probation Violation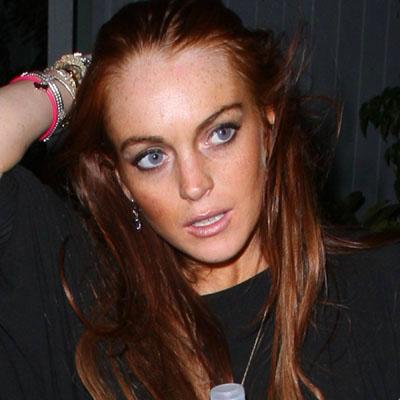 Lindsay Lohan may be enjoying her first full day of freedom, but she could have already broken the terms of her probation and could end-up straight back in jail, RadarOnline.com has learned.
Officials with the Riverside County Sheriff's Department say they believe the Mean Girls star, 24, violated the conditions of her probation when she allegedly got into an altercation with a former staff worker at the Betty Ford Center.
Article continues below advertisement
Riverside County Sheriff's Department released the following statement to RadarOnline.com:
"Over the last few weeks, detectives for the Palm Desert Police Department's Investigations Bureau have been investigating the battery between Ms. Lohan and a Betty Ford Center staff member, Dawn Holland. The lead investigator received a fax confirmation Monday from Ms. Holland's attorney that she will no longer be cooperating with the investigation and does not wish to have charges filed with the Riverside County District Attorney's Indio office for the battery.
"This case however will be submitted to the District Attorney's office as the investigation determined Ms. Lohan violated several aspects of her probation, including the battery. A copy of this investigation will be forwarded to the Los Angeles Probation Office. It is expected that this investigation will be sent to the District Attorney's office later this week."
As RadarOnline.com has previously reported, Betty Ford staffer Dawn Holland was fired from the famous facility after she was paid at least $10,000 from TMZ to give details of the incident with Lohan.
MORE ON:
Shawn Chapman Holley
Article continues below advertisement
Lohan -- who's preparing to move into a posh beach front apartment next to former girlfriend Samantha Ronson in Venice -- now faces an anxious wait to find-out her fate.
Ironically, it was Lohan who made the 911 call to request police help at the time of the altercation with Holland.
Lohan voluntarily checked into the Betty Ford Center on September 27 when it looked like a judge was going to send her back to jail for a probation violation stemming from a failed drug test.
Beverly Hills Judge Elden Fox, ordered Lohan to stay at Ford until January 3 instead of sending her to jail.
Fox told the actress and her lawyer Shawn Chapman Holley that if she violated the rules of her rehab program or failed another drug test before her next court date on February 25, she could be sent back to jail for 180 days.
Prosecutors expect to see Lohan back in court on February 1 for a review of her probation, which is slated to end in August.