Kate Gosselin Kept In Touch With Worried Ex-Husband Jon During Trip Down Under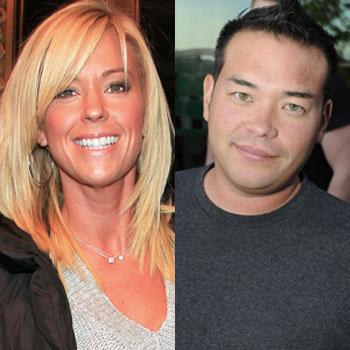 Kate Gosselin allowed her ex-husband Jon to speak with their eight kids recently during their action packed trip to Australia and New Zealand, RadarOnline.com can reveal.
That part of the world was hit with some freakish floods during the adventurous expedition which Jon did not want his family to take, leaving the infamous former reality dad on tender-hooks.
So far, 16 people have been killed in the floods with a reported 43 people missing in Brisbane - which Kate and her family visited recently.
Article continues below advertisement
Kate and her brood are about to return to America and thankfully it looks like the kids will be returned safe and sound to their father.
A source told RadarOnline.com: "Naturally, Jon was worried because his kids were so far away and in an area that was hit by the freaky weather.
"But to her credit Kate kept him posted and he was allowed to talk to his kids on the phone - who saw the trip as a huge adventure.
"Luckily, they missed the worst of the floods and they should return safe and sound to America shortly so that Jon can be re-united with them again."
Australia's northeastern state of Queensland has been flooded by drenching rains that began in November sending rivers spilling over their banks and flooding huge areas.
RadarOnline.com broke the story that Kate was going on the two-week trip that will be shown on her TLC reality show Kate Plus 8.
Article continues below advertisement
The network paid for the trip and Kate was also accompanied by her bodyguard Steve Nield who is originally from New Zealand.
Jon had tried to get a Pennsylvania Judge to block the trip because he wanted to spend New Year with his kids.
But the judge at Berks County Court ruled that Kate could take the children down-under because it was work related.
As RadarOnline.com previously reported, Gosselin also tried to prevent Kate from doing her own reality show after the couple divorced once their original series, Jon & Kate Plus 8, ended.