Julian Assange Promises More WikiLeaks Following Court Hearing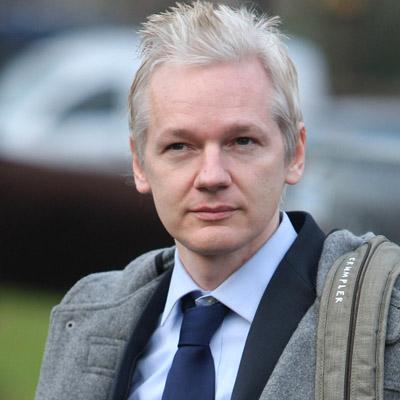 WikiLeaks founder Julian Assange promised his controversial website will continue churning out top-secret documents, while speaking to reporters outside London's Belmarsh Magistrates' Court after a brief extradition hearing Tuesday, RadarOnline.com has learned.
"We are stepping up our publishing for matters related to Cablegate and other materials," Assange said. "Those will shortly be occurring through our newspaper partners around the world -- big and small newspapers, and some human rights organizations."
Article continues below advertisement
Cablegate refers to WikiLeaks' late-November 2010 release of U.S. diplomatic cables (confidential messages between diplomats and their governments) online.
The 39-year-old Australian was in London to fight extradition to Sweden, where two women have accused him of rape, molestation and unlawful coercion. Assange and his minions have claimed he's a political target for officials upset with his website's stream of revelations.
Inside The WikiLeaks Scandal: Who Is Julian Assange?
In the meantime, Assange's been staying in a 10-bedroom mansion in eastern England that's owned by WikiLeaks supporter Vaughan Smith. Assange must wear an electronic monitoring bracelet, check in with authorities on a daily basis and keep court-designated curfews under the terms of his release.
Assange's next appearance is scheduled for February 7.