Exclusive
EXCLUSIVE: 'Skins' Star Sofia Black D'Elia Defends Controversial Show, Says Parents Have 'Trust' Issues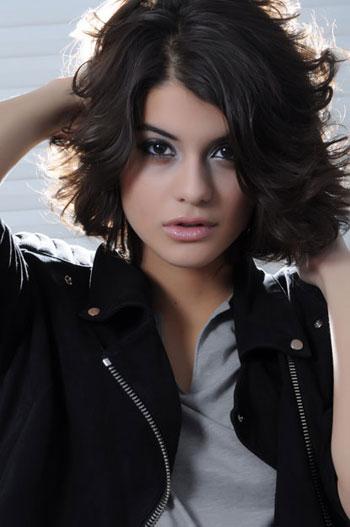 Sofia Black D'Elia stepped right into the middle of the controversy over her hit MTV show Skins, saying in a new interview that parents who are afraid to let their kids watch it have "serious trust issues."
Sofia, 18, plays Tea, a teenage lesbian on the show that has had one parents' group calling for a boycott while many advertisers pull out -- the latest Subway -- because of the sexual content.
But those involved with the production are hitting back at critics, and RadarOnline.com brings you an exclusive interview with Sofia, who says she's "proud" of the show.
Article continues below advertisement
The North Jersey native goes on to slam the parents who are criticizing the series: "For parents who are afraid to let their children watch the show, they probably have some serious trust issues with their kids if they think they can be that easily persuaded by a television series. I think they need to talk to their children a lot more because they're not letting them watch a one-hour scripted drama with the hopes they won't get into trouble. There's a serious lack of communication there."
Article continues below advertisement
Sofia encouraged parents to spend time with their children and watch the show together: "We're not raising America's children, parents are! If you're nervous about it, watch it with them. Maybe it will be a great conversation starter on topics they normally aren't comfortable talking about with their kids, like sex and drugs. Many adults are missing the point when they complain about the show. We're not saying that these kids are delirious and going through life with smiles on their faces. Many of them are damaged and struggling. Drugs and sex are vices for them."
The hot new MTV show is rivaling Jersey Shore in the ratings, but Sofia isn't a fan of the reality show's pint-sized star, Snooki.
"I've never been impressed with anything Snooki has done," she said, but did compliment the show. "It can be funny and entertaining."
So far advertisers seem to be complying with pressure to pull their campaigns from Skins - Wrigley gum, General Motors, H&R Block and Taco Bell have all pulled out of the show.