Exclusive
EXCLUSIVE: Police Reports Reveal Arizona Shooter Suspect's Arrests For Drugs & Alcohol, Victim Of Bullying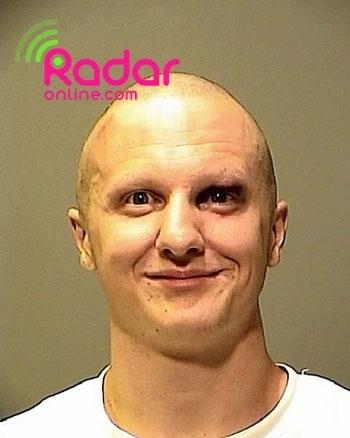 Newly released documents from the Pima County Sheriff's Department reveal new insight into the life of the Arizona shooting suspect, Jared Loughner.
RadarOnline.com can exclusively report that Loughner was arrested twice as a juvenile, for marijuana possession and for possession of alcohol.
EXCLUSIVE DOCUMENTS: Newly Released Police Reports On Jared Loughner And Family
In addition, according to the police reports, Loughner was the victim of bullying on two occasions – once when he was assaulted with a sharp needle and once when he claims an ex-friend posted a mock profile of him on the internet.
Article continues below advertisement
Loughner's first arrest occurred May 23, 2006 after his Mountain View High School principal contacted cops at 9am to inform them that Loughner had been taken to the North West Hospital emergency room apparently under the influence.
Police interviewed Loughner who admitted to consuming 350ml of vodka, that he had stolen from his father's liquor cabinet, between the hours of 1:30am and 9am.
Loughner, who was subsequently charged with being a minor in possession of liquor, a class two misdemeanor offence, claimed he drank the vodka after becoming "very upset after his dad yelled" at him.
The police note in their report that Loughner's eyes were "very red" and that he appeared to have been crying.
Loughner was arrested again, a year later, on September 10, 2007 along with his buddy, Bryce Tierney.
During a traffic stop a police officer noticed a strong smell of marijuana coming from the car, driven by Tierney.
A subsequent search unearthed a marijuana roach in the car's ashtray, some Zig Zag cigarette papers and a glass smoking pipe.
Article continues below advertisement
A pipe was also discovered in Loughner's pocket, and he admitted to police that he had been smoking marijuana. He was arrested for possession of a controlled substance, a class one misdemeanor.
Another police report relates to an incident that occurred September 23, 2004 at Mountain View High School.
Police were called to the school following an alleged assault on Loughner by a fellow student, Anthony Kurtz.
According to the report, Loughner was "stuck with a pin – a stolen type needle, in the cafeteria".
He claims he was talking with friends when Kurtz walked by and "poked him with something sharp". Loughner says that when he realized he had been stuck with a needle, he, "became pale, got dizzy, could not stand and had to be helped to the nurse's office by another friend."
The police report notes that Loughner's parents did not want to press charges but did want their son to undergo a blood test to check for "HIV and other diseases".
Article continues below advertisement
Another report relates to an October 2, 2008 interview between Loughner and Pima police, where he accused an ex-friend of stealing his identity.
According to Loughner, after googling his name one day he was directed to a website called PeekYou.com which listed his name along with a photograph of him with long curly hair that was taken when he was around 16-years-old.
Loughner claims there was also a link to a MySpace profile in the name of 'Jared' with the same photograph of him. He says that the email address linked to the profile was 'myspacedotcomscrewupretard' and accused an ex-friend of his called 'Alex' of setting up the profile, claiming he was the only person with access to the photograph of him.
The police officer notes in his report that 'Jared was slow to respond to my questions. He often hesitated as if trying to think of an explanation.'
Loughner told the police officer that he was reporting the incident because he was 'trying to get jobs and was concerned about employers pull this up and see someone using his identity on their profile.'
In a follow-up call made by the police department, Loughner claimed to have spoken to 'Alex' and that he denied setting up he fake profiles although Loughner stated that he still believed him to be responsible.