Exclusive
EXCLUSIVE: Mega Million Lottery Winner Won't Take Back Bad-Boy Hubby, Says Source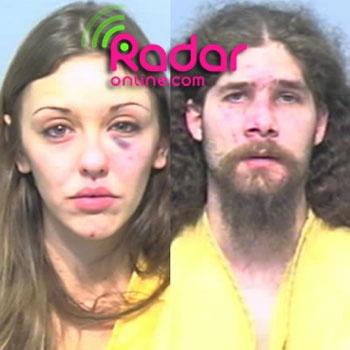 Holly Lahti -- the Idaho mom who recently won half of a staggering $380 Mega Million lottery jackpot -- will not be taking her estranged, bad-boy husband Joshua back, RadarOnline.com has exclusively learned.
Meanwhile, a source close to the 29-year-old former bank clerk also tells us that Holly has fled her home in chilly Rathdrum, Idaho for a sunny vacation while she decides how to accept her massive cash windfall -- in a lump sum or in payments over 25-years.
Article continues below advertisement
A source told RadarOnline.com: "Holly has taken her two daughters on vacation to a much warmer place than Idaho until she figures out what to do with all that money.
"But at the moment those plans do not include taking Joshua back -- she knows she deserves better than that.
"Holly may have had a few run-ins with the law, but she is basically a stand-up person and a good citizen.
"She needed to get away to clear her head with all the publicity surrounding her after the lottery win, but Holly will make the right decisions in time."
The couple married in 2001, but separated several years later.
Although Holly and Joshua were not together at the time of her huge win, they were not divorced, so experts say he most likely will still have a legal claim to part of her lottery windfall.
Under Idaho law, everything acquired during their marriage is presumed to be community property.
VIDEO: Homeless Man With The Golden Voice Thanks God
RadarOnline.com has learned that several lawyers have already contacted Joshua saying they can help him secure him a share of Holly's winnings.
Article continues below advertisement
A Mega Millions spokesperson confirmed to RadarOnline.com that Holly had not yet decided how she will accept her massive winnings.
She has 60 days to make-up her mind from the January 11 date when she came forward with her golden winning ticket.
If she opts for a lump sum she will get $80 million after taxes and other fees, or she can opt for 26 payments of $7.3 million over 25 years.
RadarOnline.com first broke the news last week that both Holly and Joshua Lahti each have arrest records -- infact, Joshua's been arrested more than 15 times.