EXCLUSIVE: Mama Mia! Embassy Could Block Jersey Shore's Italian Adventure Because Of Ronnie's Arrest Record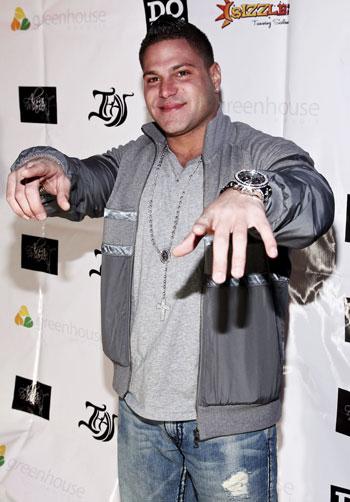 Plans to film MTV's hit reality show Jersey Shore in Italy are set to hit a major snag because of one cast-mates' criminal past, RadarOnline.com is exclusively reporting.
As we reported, the notorious fist-pumpers are headed to south-central Europe this spring to shoot.
But this could pose a big problem for Ronald 'Ronnie' Ortiz-Magro, who has been indicted by a New Jersey grand jury on an assault charge stemming from an episode from the smash reality series.
Article continues below advertisement
Ortiz, 25, is facing one count of third-degree assault, which is punishable by up to five years in state prison.
On September 4, 2009, Ronnie "purposely or knowingly caused significant bodily injury to a man by striking him in the face with a closed fist, causing him to lose consciousness," this according to court documents obtained by RadarOnline.
The case is still before court -- and the Italian Embassy in Washington D.C has confirmed that could be a major roadblock for the star.
"Persons who are currently in the criminal process can not by issued a Visa," a spokesperson for the Embassy told RadarOnline.
"Any person applying for a Visa to Italy must have their case fully adjudicated."
The spokesman added that the person must then undergo a criminal background check before being issued a Visa.