Fist Pump! Jersey Shore's Fourth Season Will Be Shot In Italy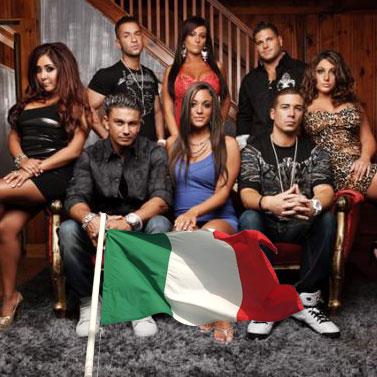 Arrivederci, America. Ciao, Italia!
MTV's smash-hit Jersey Shore is taking things on location for its' fourth season -- all the way to Italy, RadarOnline.com has learned.
The network's Chris Linn said Tuesday that "while the stateside Jersey Shore locales have become iconic for our audience ... Europe is a fresh spin on a show that continues to reach new heights for us.
"The cast is headed to the birthplace of the culture they love and live by," Liss told People. "We can't wait to see what erupts as a result."
Article continues below advertisement
Production will launch on the show this spring, Liss said, adding it will air later this year.
Early returns from Twitter accounts of Snooki and Pauly D showed the GTL clique is quite "felice" -- that's Italian for happy -- about the upcoming change in scenery.
"Just heard the most amazing news!" Snooki wrote, while Pauly Tweeted, "Ohh I Love Italy This Time A Yeahhh."