EXCLUSIVE: Janice Dickinson Demanded Double Fee For Rehab Reunion -- Eventually Relented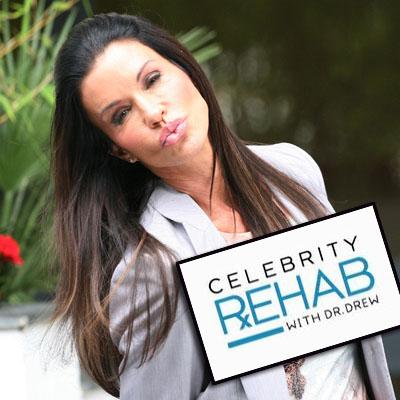 Janice Dickinson may well be living the sober life, after kicking booze and pills during a stint on Celebrity Rehab 4, but she's still keeping the drama coming in true diva fashion!
RadarOnline.com have learned exclusively that Dickinson recently underwent a major meltdown, demanding a huge payday for her scheduled appearance on Wednesday night's Celebrity Rehab reunion show.
According to a source close to the situation, Dickinson originally refused to attend the reunion, and then demanded DOUBLE the fee that everyone else on the show was asking for.
Article continues below advertisement
"Janice had ridiculous demands for money and other things she wanted," the source said. "But she finally agreed to attend after all."
Considering the fights and fireworks this past season, producers are taking a very risky move by broadcasting the show live -- something they are very "nervous" about -- not surprisingly!
"The producers are worried about the cast interacting with each other and are nervous the live show will get out of hand," the source told RadarOnline.com.
Season 4 of Dr. Drew's reality show found Dickinson undergoing treatment in front of cameras at the Pasadena Recovery Center along with Tiger Woods mistress Rachel Uchitel, Julia Roberts' actor brother Eric Roberts, The Hills' Jason Wahler, singer Keyshia Cole's mother Frankie Lons, 1970's teen idol Leif Garrett, Party of Five actor Jeremy London and oil heir Jason Davis.
Dickinson seemed to rub everybody up the wrong way throughout the season, starting off with a big confrontation with Davis and going on to a fight with Roberts. But it was Uchitel that she really saved her full vitriol for and to say the pair loathed each other would be an understatement.
Article continues below advertisement
They got into a series of verbal spats, cat fights and name calling -- something producers are worried may spill over to Wednesdasy's live show, and have accordingly taken precautions to ensure the air doesn't turn blue.
"They've taken the extreme measure of airing the show on a 20 second delay as a precaution," the source confirmed. "There was a lot of bad blood between Rachel and Janice and the producers are afraid that there might be language and other actions that need to be bleeped out."