EXCLUSIVE INTERVIEW: 'Ted Wouldn't Stop The Drugs,' Says Man With The Golden Voice's Ex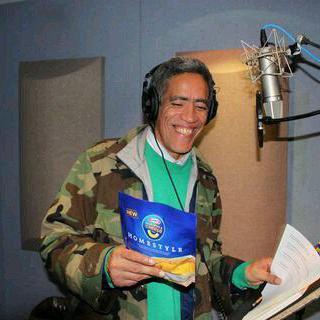 Ted Williams, the homeless man with the golden voice, has become an overnight sensation, but according to the mother of four of his children, they became so addicted to cocaine together that Williams' ex-wife had to care for their son.
VIDEO: Ted Williams Street Audition
"In radio, you're exposed to a lot backstage, so it was through him I was introduced to drugs, cocaine, and it was a spiral effect downwards from there," Lisa Ellis told RadarOnline.com in an exclusive interview.
Article continues below advertisement
"Ted wouldn't stop the drugs and his behavior so I chose to leave him around maybe in 1992. He wasn't abusive ever... he's really a good guy. It was just drugs, period."
According to Ellis, she met Williams in 1986 when he was at the height of his career - and was still married to his now-ex-wife, Patricia Kirtley.
"We dated about two months and got an apartment together. It was about three months before I ever knew he was married," Ellis said.
"They had already been separated, and I found out he'd been living at the radio station.
"We had a son two years later, but consequently because of the drugs, we both got in trouble with the law."
Ellis told RadarOnline.com it was the most unlikely of allies that helped them out when times were tough - Williams' ex-wife.
"His wife took care of our son, and I thank her for that. At that time there was a lot of conflict and he was caught in the crossfire," she said.
Article continues below advertisement
Ellis said the 53-year-old homeless man had trouble dropping his bad habits and once she was clean, the two separated.
"For me to have made the decision to be clean and then have a partner that wasn't, it just didn't work," Ellis explained.
"We kept in touch a bit, through the kids and there are a lot of people in recovery that we have in common."
As RadarOnline.com previously reported, Williams made headlines last week when a reporter for the Columbus Dispatch in Ohio noticed his panhandling sign touting his amazing vocal talents - and sure enough, Williams unleashed a distinct, deep, baritone voice tailor-made for the masses.
Williams acknowledged that he went to school for broadcasting and had quite a few good gigs until "alcohol and drugs and a few other things became a part of my life."
"I think it's absolutely wonderful and I think he deserves it!" Ellis said of Williams' return to the spotlight.
VIDEO: Justin Bieber Makes Big Splash In Tiny Chat Room
"He appears to be very focused, which he always was, so that's a good thing."