Exclusive
EXCLUSIVE INTERVIEW: JWOWW's Ex-Boyfriend Says Her Dating Book 'Is A Joke'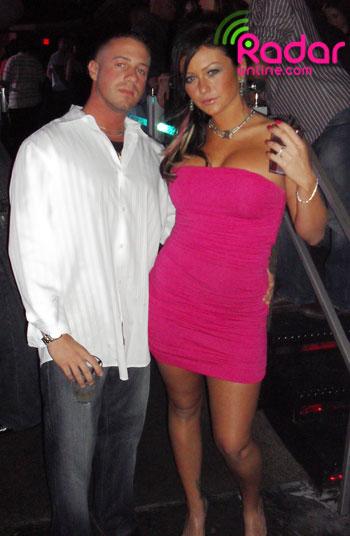 Jersey Shore's Jenni "JWOWW" Farley has penned a new book about dating entitled The Rules According To JWOWW, but there is at least one man out there who says that given her track record, taking dating advice from JWOWW would be a mistake -- her ex-boyfriend!
In an exclusive interview with RadarOnline.com, the reality hottie's ex Tom Lippolis says that getting dating advice from his former flame is "laughable."
Article continues below advertisement
"How could she write a book about dating when she's done nothing but cheat on her boyfriend on national television?
"The fact that she's written a book about the rules of dating is a joke," Lippolis told RadarOnline.com.
Farley and Lippolis seemed to be the lone, solid couple on MTV's hit show Jersey Shore as they weathered the ups and downs of her reality show fame together.
But while shooting the third season Jersey Shore, JWOWW was caught cheating on Lippolis after a fan photographed her kissing tattooed trucker, Roger Williams.
Lippolis saw the photos and immediately packed up and moved out of the New York residence he shared with JWOWW.
"If her dating book is about infidelity, disrespect, and/or lack of self-respect in a relationship then I think it will do well, definitely her expertise!" Lippolis explained.
"I haven't heard anything about the sales of her dating book... I'd imagine that due to her track record, no one would want advice from her on how to keep a relationship together."
Article continues below advertisement
The 25-year-old reality star is now battling Lippolis in court -- allegedly to avoid paying him management fees and to block him from selling nude photos of her taken before and after she had liposuction and a second breast augmentation.
JWOWW's book is scheduled to be released in February, and according to Lippolis, a more realistic title for her new book would be, "How To Lose A Guy In Three Seasons."