EXCLUSIVE INTERVIEW: Jersey Shore's Ronnie 'Cleared For Take-Off To Italy', Claims Rep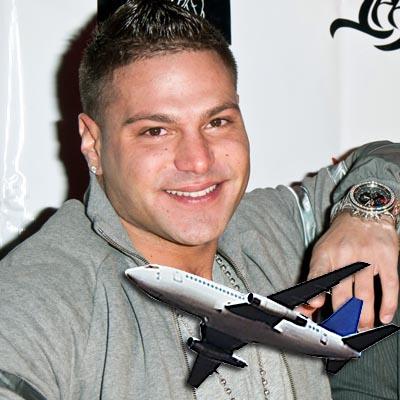 Despite Ronnie Ortiz-Magro's recent indictment by a New Jersey grand jury on an assault charge stemming from an episode of the reality TV show, his manager exclusively told RadarOnline.com that the Jersey Shore star is free to travel abroad.
"As of now, he is free to travel wherever he chooses and has a clean criminal record," Ronnie's manager Matt Cohen told RadarOnline.com.
"Until he is actually convicted of a crime, he can go wherever he wants."
Article continues below advertisement
If his manager is correct, it would be good news for the 24-year-old reality star. MTV announced this week that the show's cast will be heading to Italy in the Spring to shoot their fourth season of the smash hit reality series.
"As far as the pending criminal case, my client is innocent until proven guilty."
But RadarOnline.com previously reported that because the case is still before a court, it could be a major roadblock for the star according to the Italian Embassy in Washington D.C.
"Persons who are currently in the criminal process cannot by issued a Visa," a spokesperson for the Embassy told RadarOnline.com. "Any person applying for a Visa to Italy must have their case fully adjudicated."
But Cohen seemed unfazed by the news and told RadarOnline.com, "We have plans for Ronnie to be part of season four of Jersey Shore and travel to Italy for the show.
"Ronnie is taking the case very seriously and hopes for a positive outcome."