Exclusive
EXCLUSIVE: Jersey Shore's Ronnie Leaves Night Club With Two Maxim Models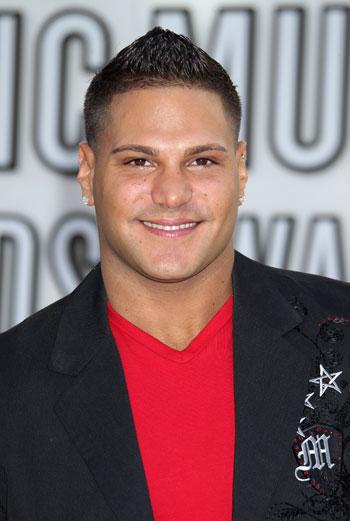 Sammi is going to be hair-pulling mad.
Jersey Shore's bar-crossed lovers Sammi and Ronnie are on the outs again, and Ronnie left a New York club with not one, but TWO beautiful Maxim models last week, RadarOnline.com has learned exclusively.
It happened at New York's Sugar Night Club last Thursday, an eyewitness revealed.
"Ronnie was so into these models, he was hanging with them and ended up leaving with both of them," the eyewitness said. "He was definitely a guy out on the prowl."
Article continues below advertisement
But just because they left together doesn't mean the party continued (or does it?).
Maxim model Vivian Kindle from Belmont, Washington and Kaycee Ryan also a Maxim model from Washington, who was in town shooting a reality show, spent time with Ronnie and left the club with him. But the eyewitness pointed out there was no PDA between Ronnie and the models, so this wouldn't have made great footage for a Jersey Shore episode.
Sammi and Ronnie have been on-again, off-again throughout the show's run, with Ronnie cutting loose in Miami's South Beach in Season Two. Sammi brawled with J-WOWW, partially over an "anonymous" letter about Ronnie two-timing his housemate girlfriend and just a week ago, the ladies brawled again, with a clump of J-WOWW's hair being pulled out by Sammi.
Ronnie, 24, now considers himself single. But before leaving the club was overheard saying, "Next season is going to be great cause I'm not tied down anymore."