The Situation: 'I Would Love To Find That Mrs. Situation'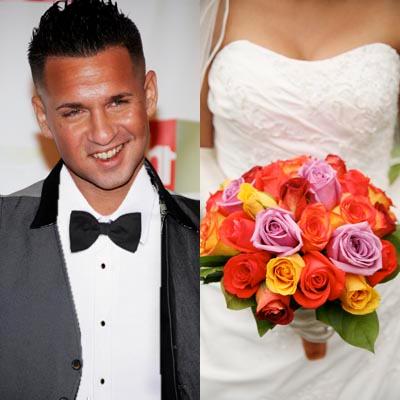 Mike "The Situation" Sorrentino says that despite his free-wheeling, womanizing image, he's not planning on lifelong bachelorhood.
"I would love to find that Mrs. Situation," the man with the golden abs told Steppin Out's Chaunce Hayden.
The MTV superstar said that "right now, my life is a fairy tale and I would love to share those experiences with somebody, but, at the same time, it's hard to have a relationship because I'm always flying around and I'm busy all the time.
Article continues below advertisement
The Garden State's resident Don Juan said that while he's passing on a long-term relationship to advance his career for the time being, he does believe "in love at first sight, and that everything happens for a reason.
"I believe in all that stuff," he said. "So, when I find her, I'll know it."
The 28-year-old workout tape star seems to know what he wants in a woman, inside and out.
"She'll be someone who definitely takes care of herself, takes pride in the way she looks and is very generous and sweet," he said. "She needs to be a giving person. That's what I'm looking for personality wise."