Exclusive
EXCLUSIVE INTERVIEW: J-WOWW's Ex Says Court-Blocked Nude Photos 'Least Of Her Worries'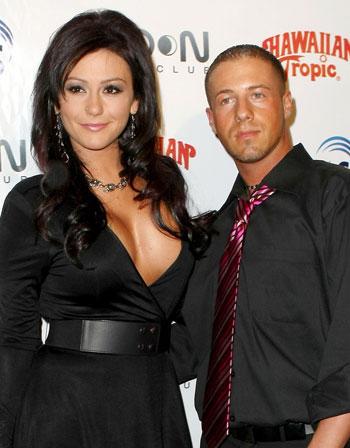 A New York judge has ruled that J-WOWW's ex, Tom Lippolis has no legal right to distribute naked photographs of the Jersey Shore star – for now.
But in an exclusive interview with RadarOnline.com, Tom says that a potential nude photo scandal "should be the least of her worries".
"Yes, the Judge stopped the release of the nude photos for now, but that's no new news to me," Lippolis tells RadarOnline.com.
Article continues below advertisement
"My lawyer informed me that if I were ever to attempt to sell them, I would have to wait until the management lawsuit was closed."
The photos of the sexy 25-year-old reality star leave nothing to the imagination.
There are at least three photos of J-WOWW, RadarOnline.com has confirmed. In one photo, she is facing the camera topless - it's shot from the waist up and will certainly not disappoint her male fans.
A second photo shows J-WOWW slightly turned, with mainly her back toward the camera - she is wearing boots and a skimpy wrap around her waist but that does not obscure the rear view!
EXCLUSIVE: No Deadline On Jersey Shore Negotiations
The third photo is a full length topless frontal shot, where J-WOWW is again totally naked apart from a skimpy wrap that does little to cover up her ample curves.
J-WOWW has gone to great lengths to stop sales of her risque pictures but according to Tom he's made no actual attempts so far to sell them: "I've never attempted to sell the photos but she is really scared because she knows I have them and I could sell them," he says.
"At this point, the nude pictures should be the least of her worries, she has much bigger issues in her life that she needs to deal with."
RELATED STORIES: