Exclusive
EXCLUSIVE: Countess Luann de Lesseps 'Will Not Discuss Tweeting Controversy' On The Show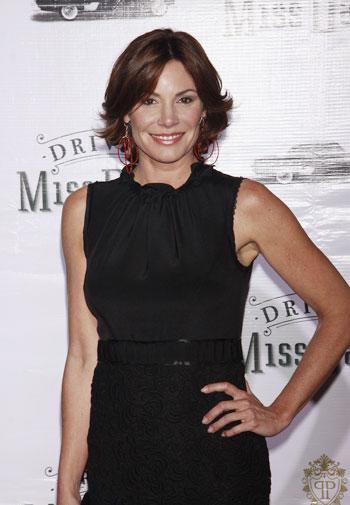 NYC Real Housewife Countess Luann de Lesseps has released a statement about last week's Twitter controversy involving her daughter Victoria and co-star Ramona Singer, who apparently reposted a claim that the 16-year-old was caught on camera using the N-word,
However, in an unusual turn of events, RadarOnline.com has exclusively learned that the candid reality mom, who is usually not afraid of a public battle or two, will not be continuing the debate on camera.
Article continues below advertisement
"She is not going to discuss it on the show," a source close to the family tells RadarOnline.com exclusively. "She thanks everyone who has shown their support.
"She's dealt with it with Victoria and Victoria knows what she did was wrong. Every parent goes through something like this with teenagers."
Singer went head to head with the Countess after retweeting a link to a YouTube video purportedly showing a Skype conversation between Victoria and her friend.
The video that the Tweet linked to has since disappeared.
Ramona's Tweet, posted last Thursday, read: "the countesses daughter rolling a cigarette swearing n**ger! fast forward to 4.12!!!"
However, it was swiftly removed after the show's network, Bravo, became involved, RadarOnline.com learned.
The Countess released a statement today through PopEater.com: "I am the parent of a teenager, and as any parent can attest, teenagers go through periods of doing things that are wrong and not appropriate and that are later regretted. My daughter Victoria knows that the behavior she exhibited was unacceptable. I have chosen to deal with this as a private family matter and an opportunity to discuss consequences of our actions."
Article continues below advertisement
According to a quote on PerezHilton.com, Singer said her posting was an accident and an apology has since been given to both the Countess and her daughter:
"I'm not very tech savvy, and I'm heartbroken that I accidentally retweeted this. I called Luann and Victoria immediately to apologize and tell them to remove the video. Regardless of our catfights on the show, our children are off-limits."
RELATED STORIES: