Exclusive
CONFIRMED: NY Housewife Countess LuAnn Eyeing Broadway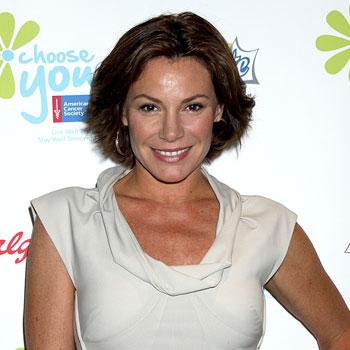 For months there has been speculation that Countess LuAnn de Lesseps from the Real Housewives of New York was eyeing various on and off Broadway shows and now her rep has confirmed to RadarOnline.com exclusively that the classy brunette is indeed eyeing a stint on the stage.
"It's something she's very interested in and she's had a few meetings for a couple of potential Broadway projects including Chicago and La Cage Aux Folles. It's something she's definitely looking into," her rep told RadarOnline.com, adding that the Countess has met casting directors for both shows.
Article continues below advertisement
"She's very adventurous and wants to try something new."
However, her Broadway debut is on hold at least until the fourth season of Housewives finishes filming. "They're filming now so she can't consider anything until after filming ends, which will mostly likely be towards the end of the year or January," the rep added.
"She loves Broadway shows and has always had an affinity for the theatre and Broadway and an affinity for singing," the rep said. "But it's all dependent on availability.
"So this is something she wants to consider and pursue and hopefully with the right show, at the right time and the right availability dates it will happen."
Besides her love for Broadway, the move to the stage signals LuAnn's foray into a new version of herself and her life. "She's intrigued to try something different and start a new chapter in her life.
"It would be a challenge and the Countess loves challenging herself. It's eight performances a week and it's a tough grind. It has to fit in with her schedule, but it's a challenge she's up for." LuAnn looks to other stars that have used their non-Broadway stardom to propel their stage career. "She finds it very intriguing especially nowadays when projects on Broadway are continuing to include actors from all genres of TV, film and music and they're able to do limited engagements. Chicago has been one of the shows that has used many different people over the years.
Article continues below advertisement
"The appeal from the producers is TV has such a huge fanbase and The Real Housewives have a huge fanbase and I think they realize she would be a good fit and bring in a different audience."
Additionally, there are a few other ideas and offers for potential appearances on stage, but her rep would not elaborate more at this time.
LuAnn recently signed with Ultra Records and is planning to release her next dance single "Chic C'est La Vie" around the air date of the new Housewives, which is slated for an early 2011. She is also planning on shooting a music video for the single as well.