Dr. Phil Convinces Golden-Voiced Ted Williams To Enter Rehab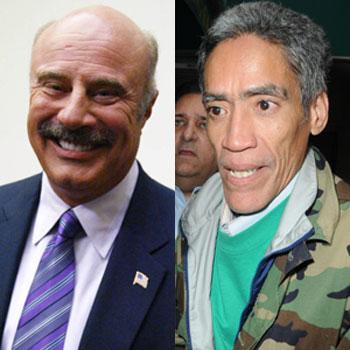 Ted Williams, the Ohio homeless man whose golden tonsils made him an overnight sensation, is headed to rehab, RadarOnline.com is reporting.
Dr. Phil McGraw has reportedly convinced Williams to enter a Los Angeles facility as soon as Wednesday.
VIDEO: Ted Williams Street Audition
An escort from the rehab was with Williams earlier Wednesday morning.
Police were called to a Los Angeles hotel when Williams and his daughter got into a heated argument Monday night.
Article continues below advertisement
"Fists got to flying, none of which were mine," Ted told Entertainment Tonight of the altercation.
Although Williams, 53, had insisted that he was sober for at least two years, in a television interview he admitted to Dr. Phil that was not the case.
According to a spokesperson for The Dr. Phil Show, Williams decided to enter a rehabilitation treatment facility for his alcohol and drug dependency.
The man with the golden voice agreed to go to a private facility following a lengthy one-on-one conversation with Dr. Phil which will air Thursday, January 13.
Williams' ex-wife Patricia and five family members will also appear on the show to share their version of why they feel Williams is ill-equipped to handle his sudden fame.
They reveal that he has been drinking daily, despite his adamant claims of sobriety.
"If Ted is ever going to get better, he's got to be honest with himself and admit he's addicted to drugs and alcohol," said Dr. Phil. "I've told him it's not going to be easy and it's going to take a lot of hard work. It might be a long journey for him, but this is a big step in the right direction."