Dr. Conrad Murray To Stand Trial For Death Of Michael Jackson, Loses Medical License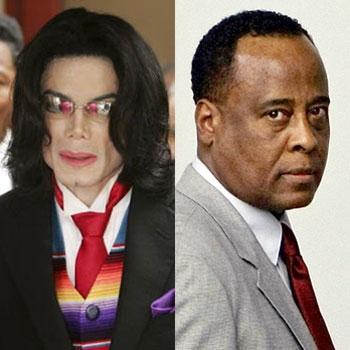 Michael Jackson's personal physician Dr. Conrad Murray will stand trial for the death of pop star, RadarOnline.com is reporting.
After a six day hearing, a Los Angeles judge ruled that there is sufficient evidence to send Dr. Murray to trial. In the meantime, his medical license has been suspended.
The prosecution presented over 20 witnesses to claim that Dr. Murray was negligent in his care for Jackson and he will be tried for manslaughter.
Article continues below advertisement
They said Murray delayed calling 911 upon discovering that Jackson was not breathing.
Evidence presented showed that Dr. Murray was chatting on the phone with his girlfriend when he discovered the King of Pop was not breathing.
He then allegedly called Jackson's staff and others before 911 was called.
During a search of Jackson's mansion following the singer's death on June 25, 2009, police found 12 vials of propofol - a fraction of the 255 vials a Las Vegas pharmacist said he shipped to Murray in the three months before Jackson died.
Dr. Christopher Rogers, chief of forensic medicine for the Los Angeles County coroner, testified that Murray was improperly using the powerful anesthetic to treat the musician for insomnia.
He said Dr. Murray was wrong to leave Jackson's side while he was under anesthesia before he died.
The decision to revoke his medical license is a major blow for Dr. Murray, who needs to work in order to pay his legal fees.
Article continues below advertisement
The doctor has 24 hours to notify the Texas and Nevada medical boards of the court's ruling.
Howard Weitzman, the attorney for John Branca and John McClain, co-executors of the Estate of Michael Jackson, told RadarOnline.com: "The judge's ruling ordering Dr. Murray to stand trial for the death of Michael Jackson is perfectly appropriate given the testimony in this case."
Dr. Murray faces a maximum of four years in prison if he is convicted of involuntary manslaughter.