BREAKING NEWS: Las Vegas Showgirl Death Ruled A Homicide By Coroner, Died By Strangulation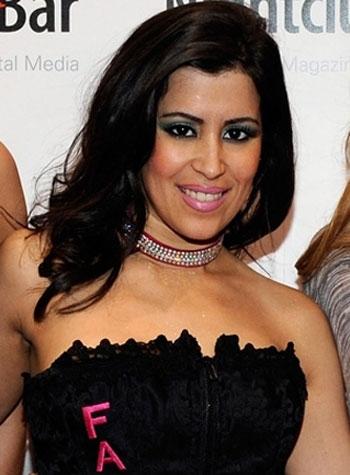 The death of Las Vegas dancer Deborah Flores-Narvaez has been ruled a homicide, RadarOnline.com has learned.
A spokesperson for the Clark County Coroner's office tells RadarOnline.com that Flores-Narvaez was strangled and died by asphyxiation.
Her ex-boyfriend, Jason "Blu" Griffith has been arrested in connection with her murder after the 31-year-old woman's body was discovered dismembered in two cement filled tubs.
Article continues below advertisement
Griffith, also a dancer, has been charged with murder, battery constituting domestic violence and destroying evidence.
He is scheduled to appear in North Las Vegas Justice Court on Wednesday.
The coroner says Flores-Narvaez died as a result of compression to her neck.
COURT DOCUMENTS: Jason Griffith Arrest Report
As RadarOnline.com previously reported, Las Vegas police say that 31-year-old Deborah Flores-Narvaez stopped by her then boyfriend Jason "Blu" Griffith's house to watch the season finale of Dexter on December 12th, the last day she was seen alive.