Exclusive
EXCLUSIVE INTERVIEW: Sister Of Murdered Las Vegas Dancer Says Killer Is 'Worse Than Dexter'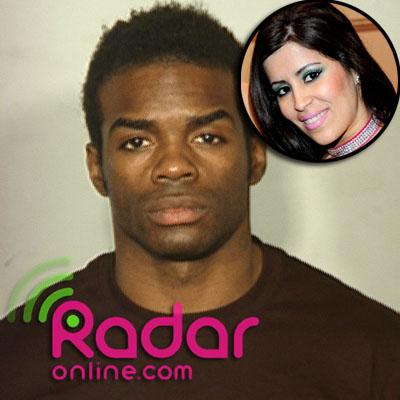 Celeste Flores-Narvaez is lashing out over revelations that Jason "Blu" Griffith used Dexter, the hit Showtime series about a serial killer, as a means to lure her Las Vegas showgirl sister to her death, claiming that the 32-year-old is 'worse than this Dexter character.'
In an exclusive new interview with RadarOnline.com, Celeste slammed the suspected murderer, branding him 'demonic' and the 'worst of the worst.' Going on to claim: "He knew exactly what he was doing. He's going to get what's coming to him."
Article continues below advertisement
Las Vegas police say that 31-year-old Deborah Flores-Narvaez stopped by her then boyfriend Jason "Blu" Griffith's house to watch the season finale of Dexter on December 12th, the last day she was seen alive.
As RadarOnline.com previously reported Debbie's body was found dismembered and packed into two cement-filled tubs one month after she was reported missing.
Almost immediately following the grizzly discovery police moved in and arrested Griffith, who had always been the main suspect since he was the last person known to have seen Debbie alive.
The 32-year-old dated Deborah for the better part of a year, and had previously been arrested on charges of domestic-violence-related battery and coercion, in connection with an October 22 incident with the dancer.
He is currently being held without bail, and is scheduled to appear in court on Wednesday.
"I'm absolutely outraged and hurt by what Jason has done to my sister, to me and to my family," a grieving Celeste says. "The guy is insane and unstable. He's the devil himself. This world will be a better place without Jason in it."