AUDIO: Justin Bieber Dodges Selena Gomez Dating Rumors; Calls Her 'One Of My Best Friends'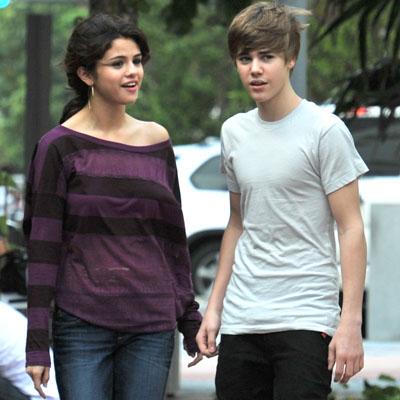 Justin Bieber cleared up his relationship with Disney diva Selena Gomez on Ryan Seacrest's KIIS-FM show Monday, as the 16-year-old superstar told Seacrest "she's like one of my best friends."
Hear the audio on RadarOnline.com
Seacrest masterfully asked the Canadian pop culture sensation -- who described himself as "a regular 16-year-old living a dream" during Monday's chat-- the million dollar question toward the end of the interview.
Article continues below advertisement
"Because this is your home and you can say it however you want: What do I say to fans of yours that saw video of you and Selena Gomez at the movies last week?" Seacrest asked.
"Just tell them that she's like one of my best friends," Bieber said.
PHOTO: Baby To Badass -- Justin Bieber Gets A Black Eye!
"What movie did you see?" Seacrest asked.
"We saw No Strings Attached," Bieber said of his night out with the 18-year-old Wizards Of Waverly Place beauty. (Editor's Note - No Strings Attached is Rated R, and Justin is 16; guess Selena was his 'chaperone'.)
Article continues below advertisement
Listen to Justin Bieber Interview with Ryan Seacrest