Justin Bieber Admits He's 'Nuts,' Wants To Entertain Like MJ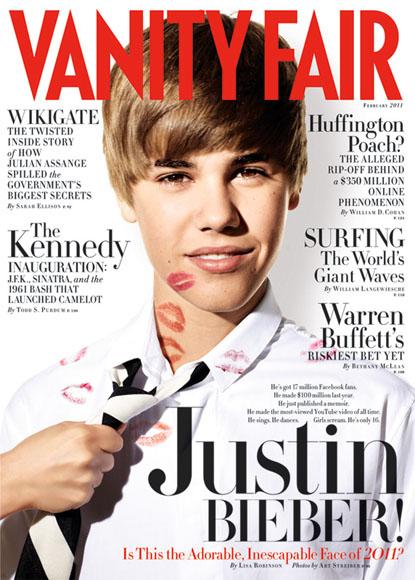 Justin Bieber says he's "crazy" and "nuts," but said that he thinks "the best musicians probably are."
Bieber told Vanity Fair, profiling him for its' February issue, that "the way my brain works" is "not normal. I think differently ... my mind is always racing."
As for his music, the Canadian teen sensation said he's "definitely influenced by Michael Jackson and Boyz II Men and people who were black artists -- that's what I like. But I like their voices and I like how they entertain -- it's not about what color they are."
Article continues below advertisement
The 16-year-old said he wants to be a showman like Jackson, and his goals are making people happy, inspiring them and having everyone root for him.
Don't expect, however, any kind of scandal from the squeaky clean Baby singer.
"I think that people are just waiting for that time when I make a mistake and they're gonna jump on it... there's gonna be haters," Bieber told the magazine. "I know I'm not going to make a life-changing bad decision, as some people have. I've seen it happen too many times.