Alex Welch Opens Up About Demi Lovato Brawl - 'She Just Got Really Mad'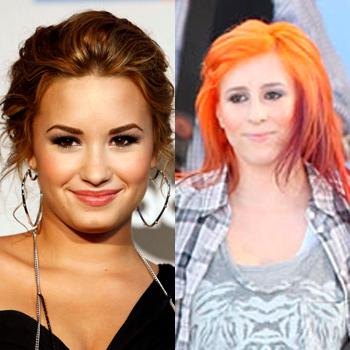 With Demi Lovato just out of rehab and a legal settlement behind them, Alex Welch is still talking about the day the Disney princess hauled off and slugged her.
"I got punched in the face," Alex said on The Turbo and Joey Show.
The show is a wacky Jersey Shore-inspired web series that's developed a large fan following.
The most recent episode had the femme dance crew Beat Freaks on as guests. Alex, who goes by the name BGirl Shorty, is one of the founding members.
Article continues below advertisement
Alex said that she and Demi were "best friends" before the incident that happened last year during the Jonas Brothers tour -- Lovato was the opening act and Welch was one of the back-up dancers.
As RadarOnline.com previously reported, Welch's attorney confirmed there had been an "amicable resolution" to the matter and Alex was "satisfied" with it.
Welch is still playing coy as to why the altercation happened though.