WikiLeaks Founder Julian Assange Could Be Released From Jail Thursday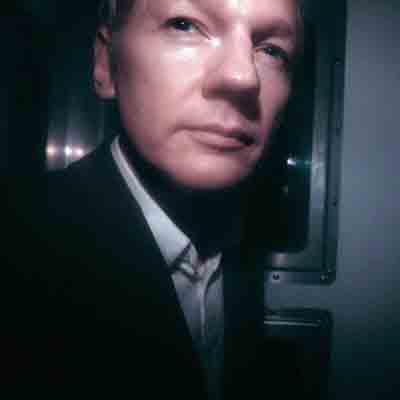 UPDATE: A British judge has granted Assange bail however at this time he remains behind bars.
WikiLeaks' controversial founder Julian Assange could be a free man Thursday -- if a British high court judge decides to grant bail for the jailed Australian native, despite protests from English and Sweden authorities.
"We are hopeful, but of course, it is a matter entirely for the judge," Assange's British lawyer, Mark Stephens, told reporters Thursday outside of London's High Court.
Article continues below advertisement
As RadarOnline.com previously reported, Assange, 39, has been in custody since December 7 after he surrendered to Scotland Yard police in London over an arrest warrant in Sweden, where two women have accused him of rape, molestation and unlawful coercion.
After an unsuccessful first attempt, Assange was granted bail by British judge District Judge Howard Riddle this past Tuesday. The bail was set at 240,000 pounds ($380,000) and was issued with the conditions Assange wear an electronic monitoring bracelet, check in with authorities on a daily basis, and keep court-designated curfews.
Inside The WikiLeaks Scandal: Who Is Julian Assange?
British and Swedish prosecutors immediately appealed the judge's ruling to set bail -- and Assange was ordered held until the matter could be resolved.
Lawyers for Assange said he denies the accusations and will fight Sweden's attempt to extradite him for questioning. Assange is willing to discuss the incident -- which his lawyers said is centered around "consensual, but unprotected sex" -- with Swedish authorities via a video stream, or in England.
Article continues below advertisement