VIDEO: Mark Zuckerberg Named Time's Person Of The Year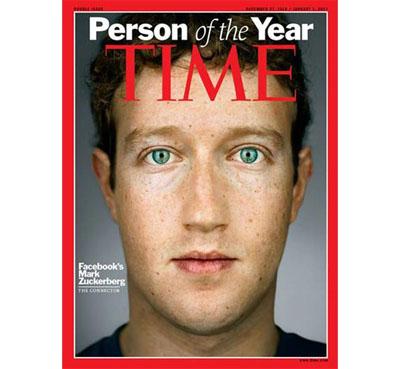 Facebook founder Mark Zuckerberg has been named Time's Person of the Year for 2010.
At 26, the billionaire becomes the second youngest person in the magazine's history. (Only Charles Lindbergh was younger.)
Time's editor Richard Stengel made the announcement Wednesday morning on The Today Show and said: "He's very affable. He's very in-the-moment. He's very quick-witted."
Article continues below advertisement
Zuckerberg's reaction to being named? "He felt humbled by it," said Stengel.
Zuckerberg -- who's rise to fame and fortune was told in the critically acclaimed film The Social Network -- made headlines this year as one of the world's youngest billionaires, and for giving away a huge amount of his wealth.
NY Times Style Magazine's Golden Globe Awards Cocktail Party
Earlier this year, Zuckerberg pledged $100 million to the Newark, N.J., school system during an appearance on the Oprah Winfrey Show, and just last week he announced he would give away half of his fortune -- joining Microsoft founder Bill Gates and investor Warren Buffett's Giving Pledge campaign.
Article continues below advertisement