EXCLUSIVE DOCUMENTS: Facebook Founder Tells Court 'Enemies' Don't Deserve More Millions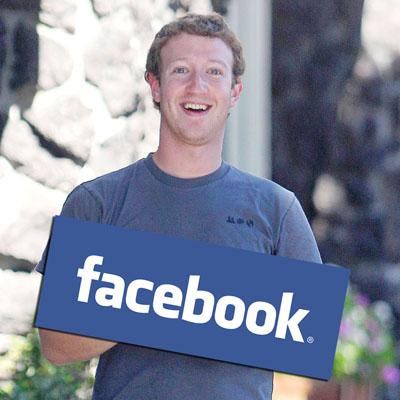 A Californian court would plunge Facebook and its billionaire wunderkind Mark Zuckerberg into "scorched-earth litigation" if it reversed a $65 million settlement with the social network's worst enemies, according to documents filed in the high-stakes legal battle.
EXCLUSIVE DOCUMENTS: Facebook Responds To Winklevoss' New Legal Action
Tyler and Cameron Winklevoss, who claim Zuckerberg stole their idea for Facebook, want the United States District Court for the Northern District of California to turnover their settlement deal worth millions in cash and stock, an agreement which ended the twins' long-running lawsuit.
Article continues below advertisement
The social network site is now pleading with a judge to uphold the deal.
"The CU Founders argue that the Settlement Agreement is not binding even though the document they signed declared it was "binding"," their court filing says; CU referring to the Winklevoss' former social networking site ConnectU.
"They acknowledge that Facebook never made any representation as to the value of its shares. Rather, they admit that they calculated the value themselves, based upon a truthful press release from several months earlier.
Article continues below advertisement
"Their fraud claim is based on omission: they fault Facebook for not volunteering a more recent -- and, they claim, lower -- valuation of different Facebook stock. They already had numerous valuations.
"If they and their lawyers really thought the more recent valuations were so important, they had any number of ways to secure the information: (1) through discovery; (2) by demand during the mediation; or (3) by insisting on a warranty as to value in the Settlement Agreement.
"They failed to take any of these steps, but fault Facebook for not volunteering the information.
"They insist that their sworn enemy had some special duty to open its books and volunteer any information that bears on the value of this closely held company."
VIDEO: Ricky Martin & Other Stars Unite For Anti-Gay Bullying PSA
The tumultuous relationship between Zuckerberg and the Winklevoss twins was the focus of the blockbuster movie The Social Network.
Article continues below advertisement
The saga started in November 2003, when the twins and another Harvard peer, asked Zuckerberg to help them write the code for their own social networking site, Harvard Connection.
But after Zuckerberg verbally agreed to finish the network, the brothers claim that he hedged and delayed on his work, and then came out with a competitor, 'thefacebook.com'.
After sending an immediate cease and desist to Zuckerberg, which he ignored, they sued in 2004.
In Facebook's filing, Zuckerberg is touted as the man who "through innovation, determination and marketing genius" steered Facebook "to become an enterprise that now serves over 400 million users worldwide and is probably the hottest start-up in the world".
The feuding parties finally reached a settlement reportedly valued at $65 million in 2008, but now believe they're entitled to more.