Exclusive
EXCLUSIVE DETAILS: Jenny McCarthy's New Boyfriend Flaunts Relationship On Facebook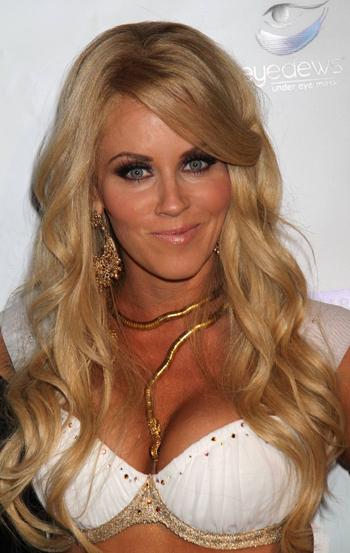 Jenny McCarthy has been alluding to a new man in her life for a few months now and RadarOnline.com can reveal it is 35-year-old Jason Toohey.
Toohey is a former fitness model who lives in Las Vegas and has taken to – where else – Facebook, to share in his delight in dating the Dirty Love actress.
"Still wallowing in joy after partying with Jenny McCarthy this weekend…and I'm not kidding either!" Toohey's pal posted on Facebook in late June, to which Toohey responded:
Article continues below advertisement
"We all had a blast! Thanks for bringing your A game everyone was making me look good. Hahahahah."
Toohey's Facebook profile features a photo of him and McCarthy looking happy and getting cozy. He even took the plunge of officially changing his relationship status to "In a Relationship" on June 24.
McCarthy, 37, split from her longtime funny-man boyfriend Jim Carrey in April stating: "I'm so grateful for the years Jim and I had together. I will stay committed to Jane Jim's daughter and will always keep Jim as a leading man in my heart."