Kate Middleton's Wedding Dress Workout Revealed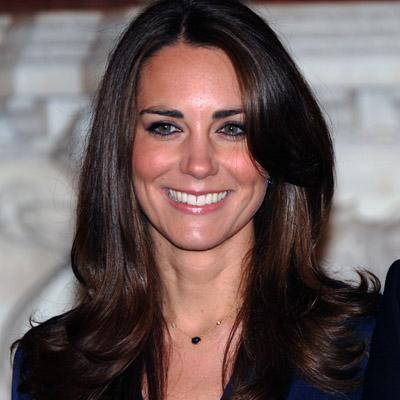 She's proven to be fit for a King and now Kate Middleton has launched herself into a new wedding dress workout ahead of her big day. RadarOnline.com has all the details of her plan to get into perfect shape.
As an avid athlete, the future princess is already in great shape, but with just five months to go until she says 'I Do' she is stepping up her fitness fetish.
After seeing miraculous results three years ago when she lost weight and toned up to row across the English Channel, the 28-year-old brunette beauty is back on the rower, burning up to 500 calories an hour and shaping those all important back and arm muscles.
Article continues below advertisement
The 5'10 beauty has upped her daily hour-long gym workouts, which include cycling, jogging and light weights to ensure she keeps her 120lb body in shape.
But its not just the hours in the gym which will make her wedding day-fit. When she isn't pounding the treadmill she wants to spend time with her future husband, Prince William, and since tennis season is over, its time for them to hit the slopes.
While most people will be putting their feet up as the cold winter weather moves in, Kate will make the most of the snow, squeezing in at least one skiing trip abroad before April 29. With a whole day skiing burning up a whopping 2000 calories, it is the ultimate workout.
Surprisingly, while she has always been sporty, smoking was once to blame for her super slim frame, after reports surfaced that she had taken up the dirty habit in order to suppress her appetite.
However, since ditching the cigarettes, the size 2 Brit is now an avid follower of the high-protein Dukan Diet, a favourite of Jennifer Lopez and supermodel Gisele Bundchen. Kate's super slim mother, Carole, is following the revolutionary diet too.
Article continues below advertisement
Unfortunately for Kate, in order to stay healthy she will also have to cut back on her favorite cocktail, the 'crack baby', a fresh passion fruit mix with vodka and champagne.
Bruce Oldfield has topped the odds at the bookies to be the designer of the royal gown. But Clarence House officials are refusing to confirm or deny the reports.
Oldfield has dressed dozens of royals including Princess Diana, Queen Rania of Jordan and Queen Noor of Jordan.