Kate's Nickname For Prince William - Big Willie - Plus 10 Things You Don't Know About The Royal Couple!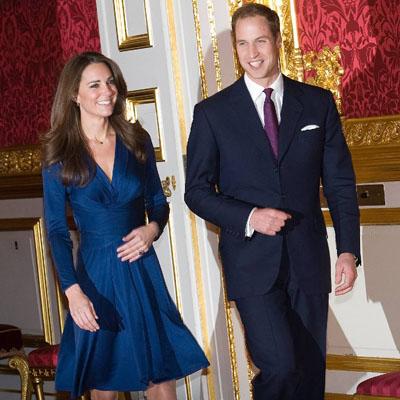 Prince William has grown up in the glare of the media spotlight and for nearly a decade now, Kate Middleton has joined him there. But there's still plenty to learn about the newly engaged couple and RadarOnline.com has ten surprising facts people may not know about the royal pair.
1. The couple's favorite song is 'I Like The Way You Move' by the Bodyrockers.
2. Kate's prefers to be called her birth name, Catherine. Her middle name, fittingly, is Elizabeth.
Article continues below advertisement
3. The couple have nicknames for each other: 'Babykins' for Kate and 'Big Willie' for William.
4. Their favorite drink is called a 'crack baby', which is made with fresh passion fruit mixed with vodka and champagne and served in a shot glass.
NEW PHOTOS: Prince William Gives Kate Middleton Princess Diana's Engagement Ring
5. The couple are distantly related. They are 12th cousins once removed through their common ancestor - the 16th century soldier Sir Thomas Leighton.
6. Kate was her school high jump and long jump champion and held the record for both.
7. Kate is allergic to horses but still watches Prince William play his infamous polo games.
NEW PHOTOS: Prince William & Kate Middleton Pose In London
8. As a child Prince William's nickname was 'wombat.' Kate's school nickname was 'princess in waiting.'
9. Their stars signs are considered by astrologists to be polar opposites with Prince William being Cancer and Kate a Capricorn.