PHOTOS: Prince William & Kate Middleton -- Royal Hotties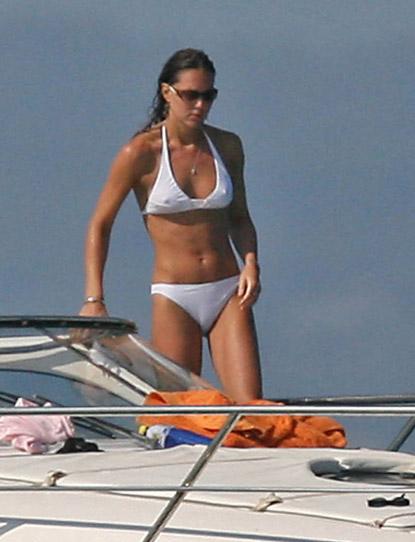 We've obtained these pictures of Prince William and his beautiful bride-to-be Kate Middleton vacationing on the party island Ibiza back in 2006, and it's clear to us at RadarOnline.com these two will bring an element of youth, style, flair and sex appeal to the English monarchy that's been missing since the tragic death of Princess Diana.
The couple have been an item nearly ten years, as they met while attending Scotland's St. Andrew's University back in 2001.
Article continues below advertisement
In related news, Prince William's father, Prince Charles, engaged in a sit-down interview with NBC's Brian Williams in a Scottish castle Friday, where he told the venerated American journalist, "I give Prince William constant lecturing and advice ... don't take the advice of the media."
NEW PHOTOS: Prince William & Kate Middleton Pose In London
Prince Charles said his son faces far more rugged terrain regarding media coverage in today's electronic age than he did 30 years ago.