It's Official: Politicians Are Full Of Hot Air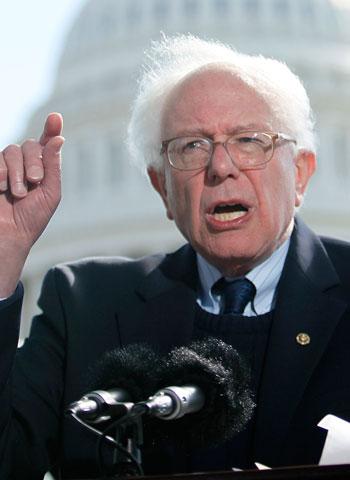 If you didn't think politicians were full of hot air, here's the proof: Senator Bernie Sanders of Vermont has been speaking for five hours – and counting – on the floor of the U.S. Senate in Washington D.C. in what's a marathon filibuster against the tax bill.
In the unlikely event you can spare an hour or two, there's a live stream of the senator's speech here.
Saying he was prepared to speak "as long as possible" against a tax deal between the White House and congressional Republicans, the Senator took to the floor to make the case at 10:30 this morning.
Article continues below advertisement
"You can call what I am doing today whatever you want, you it call it a filibuster, you can call it a very long speech," Sanders said at the start of his speech.
"I'm not here to set any great records or to make a spectacle."
Well, he's making a spectacle in cyberspace: the Senator is now even trending on Twitter!
We even trawled through the archives and discovered Sanders has a long way to go if he is to indeed become a record breaker.