Exclusive
EXCLUSIVE: Michaele & Tareq Salahi Using Signed Photos Of White House 'Gatecrash' To Pay Off Debt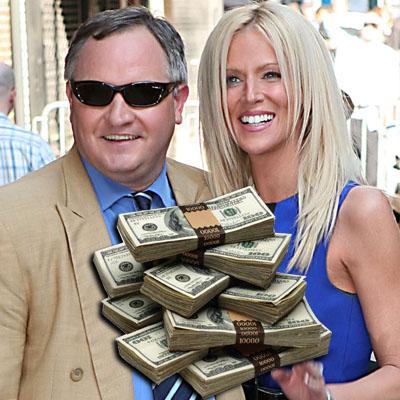 Real Housewives of D.C. stars Michaele and Tareq Salahi have figured out a way to pay off some of their debt without actually forking over any money.
Brotman-Winter-Fried Communications -- who provided public relations for the Salahis polo events -- sued the couple for $20,000 owed for services rendered and won, but haven't been paid.
RadarOnline.com has learned exclusively that a deal had to be cultivated for payment because the Salahis are broke.
Article continues below advertisement
VIDEO: Michaele Salahi's Tearful Multiple Sclerosis Revelation
Sources close to the situation said that "after looking over the couple's assets it was determined they couldn't afford to pay their debt."
As a result, the Salahis signed 200 photographs of themselves pictured at the White House which are going to be "auctioned off on eBay for $100 each in an effort to get the $20,000 owed."
The deal was penned this week at Reagan National Airport in Arlington, Virginia and as a gesture of Michaele recently revealing her 17-year struggle with multiple sclerosis the communications firm will be donating 10 percent of the funds raised to the Multiple Sclerosis Society.
MORE ON:
Celebrity Justice