D.C. Housewife Stacie Blasts Former Friends Salahis -- 'Craziest People In The World'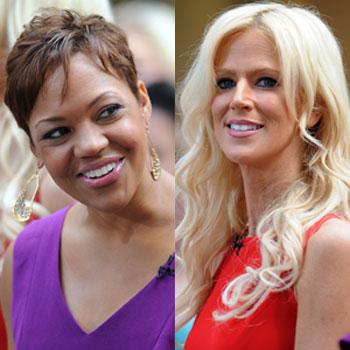 Article continues below advertisement
"The craziest people in the world, the ones who really do the most damage, ironically, are the same ones who believe that they are completely sane; that it's the rest of us who are crazy!!" Stacie writes. "When their craziness is exposed, they see themselves as the victims, not the offenders. The rules of society that most of us abide by, regardless of culture, are completely irrelevant to the condition of Salahi-ism."
Stacie goes on to suggest that Tareq's "most interesting man in the world" persona is just an act and says Michaele is his "enabler."
"Tareq works extremely hard to convince others that he's the blue-blood Virginia gentleman: Polo player, wine maker, global connoisseur, philanthropist, and overall bon vivant, married to the tall, cute blonde," she writes. "In HIS mind, he's wealthy, polished and knowledgeable; he's THE winner everyone wants to be.
Article continues below advertisement
"…Michaele is his enabler; she reinforces the crazy and validates the crazy as normal. Together, they are convinced that they are THE couple everyone wants to be around. She has a fancy hotel room key, a white stretch limo, and a horse named Sparkle to prove it. He has Oasis (winery) and a dream. Tareq and Michaele are perfect for one another!"
But Stacie- who spent part of her and her husband's Parisian vacation with the Salahis during the show- insists her family won't be tricked again.