Real Housewife of DC Michaele Salahi Involved In DC Police Investigation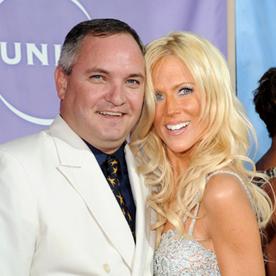 Trouble seems to follow Michaele and Tareq Salahi wherever they go. The latest controversy involving The Real Housewives of DC couple stems from the August 12 episode in which a DC police cruiser escorted the couple to a party, RadarOnline.com has learned.
Now The District's top cops want to know how the cruiser got there.
The party took place in October, 2009, a month before the Salahis famously crashed a White House dinner.
Article continues below advertisement
With a crew from Real Housewives already following their every move, the Salahis were chauffeured to a downtown DC nightclub in a white limo; their police escort clearly visible in the scene.
Problem is, District policy prohibits police escorts for private citizens.
"The Metropolitan Police Department was not involved in any official escort of the Salahis," the PD said in a statement. "We are investigating the circumstances of the cruiser appearing in the segment."
MORE ON:
Celebrity Justice
A spokesman for The Real Housewives of DC production company insists the police cruiser was already in place to escort the Salahis when they began shooting the scene. Reps at Bravo have not commented.
The Salahis will no doubt have a great explanation but they haven't come up with it yet.