Exclusive
EXCLUSIVE INTERVIEW: White House Gatecrashers Leave "Bad Taste In Your Mouth", Says Real Housewives Of DC Hair Stylist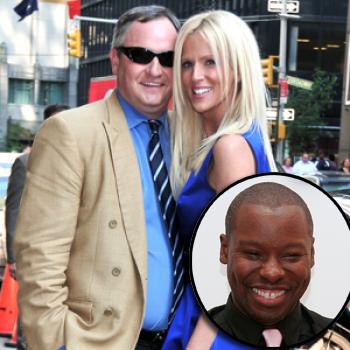 Make no mistake: Ted Gibson is no fan of Michaele and Tareq Salahi, better known as the now infamous 'White House gatecrashers'.
RadarOnline.com spoke exclusively with Gibson, the hair stylist to the Real Housewives of DC, and got some behind the scenes scoop on his experiences with the Salahis and he didn't mince any words about them.
"This couple, these two people are able to maneuver themselves in a way like no one else," Gibson said.
Article continues below advertisement
EXCLUSIVE: White House Gatecrasher Trying To Cash In By Becoming A Barbie Doll
"You'll see," he dished about upcoming episodes. "If you watch the show you'll see that there are things that are going to transpire that has really put a bad taste in your mouth. It really leads up to the White House dinner, or the White House 'incident' because they didn't have dinner."
Reports about the night the Salahi's crashed the White House say that they spent the afternoon getting ready at a salon, but not Ted Gibson's salon.
"No it was another salon," Ted said laughing. "At that point we kind of had our fill of them."
When RadarOnline.com asked Gibson if the Salahis owed him any money, he wouldn't confirm or deny it. He also wouldn't go into details of their relationship, but he did laugh and say, "They owe a lot of people a lot of money."
When asked if Ted Gibson believed the Salahi's had an invitation to the White House State Dinner he replied, "Suspect. That's all I'm saying, suspect."
Gibson, who has done the hair for all five women on the show, said Michaele tends to be the center of all of the drama. "It's really hard not to give her so much attention; you're going to see things that are gonna shock the hell out of you."
The Real Housewives of Washington, DC air on Thursday at 9pm on Bravo.