Former Boyfriend Of Missing Las Vegas Showgirl A No-Show To Court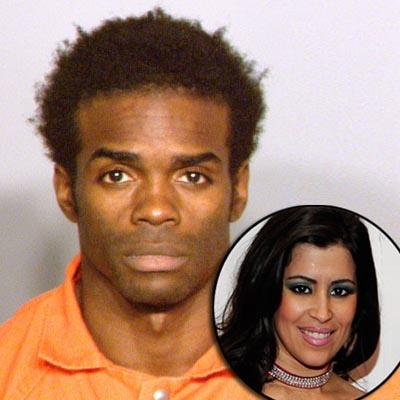 The former boyfriend of missing Las Vegas showgirl Deborah Flores-Narvaez was a no-show in court Tuesday morning, RadarOnline.com has learned.
Jason Omar Griffith, aka Blu Griffith, was due to be arraigned in a Las Vegas courtroom on charges of domestic battery and coercion for an October incident involving his then-girlfriend, Flores-Narvaez.
Although Griffith was expected to appear for the arraignment, attorney Patrick McDonald appeared on his behalf.
Article continues below advertisement
COURT DOCUMENTS: Read The Complaint And Arrest Report Against Jason Griffith
According to documents obtained by RadarOnline.com, Griffith allegedly had a physical altercation with the young dancer, forced her to the ground where he allegedly kicked her and pulled her hair - all in a fight over her iPhone.
The arrest report states that Flores-Narvaez was screaming "don't leave, give me my phone" and had bruising on both legs.
Article continues below advertisement
Flores-Narvaez has been missing since Sunday when she didn't show up for dance rehearsals at the Mirage Fantasy show and her car was located in an abandoned area.
Her sister told Radaronline.com she suspects foul play.
Flores had been planning to stay in Vegas for Christmas to continue working. She was said to be depressed over not seeing her family over the holidays.
Her sister, Celeste, is in Las Vegas helping with the search.