Exclusive
EXCLUSIVE: Sons of NJ Housewife Caroline Manzo Offered Reality Show Spin-Off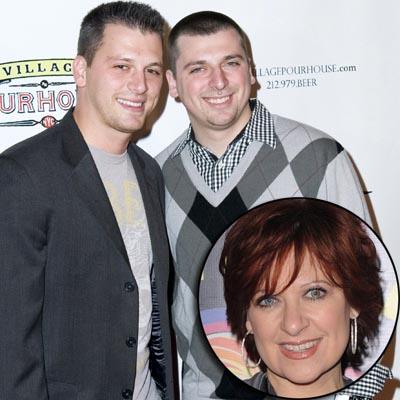 They've fled the family nest for a bachelor pad of their own, and now the sons of The Real Housewives of New Jersey star Caroline Manzo have been offered their own reality show, RadarOnline.com has exclusively learned.
"The Manzo brothers (Albie and Christopher) were offered a reality show abut their bachelor lifestyle," a source told RadarOnline.com.
"An unnamed production company approached Albie and Chris to do their own show and the pair approached Bravo to get approval, and to confirm that Bravo was not interested in pursuing the same project."
Article continues below advertisement
When contacted by RadarOnline.com, a rep for the network said "no comment."
The brothers are enjoying their independence since moving into their own place in Hoboken, NJ, a couple of months ago.
"They definitely want their own show and if they get the go-ahead from Bravo, there's no doubt they would do it," said the source.
"The Manzo brothers are very faithful to Bravo and if offered the same opportunity with the network, chances are they would take it."