Exclusive
EXCLUSIVE: Sex, Lies & No Videotape! Porn Producer Who 'Sold' Tiger XXX Caught In Another Lie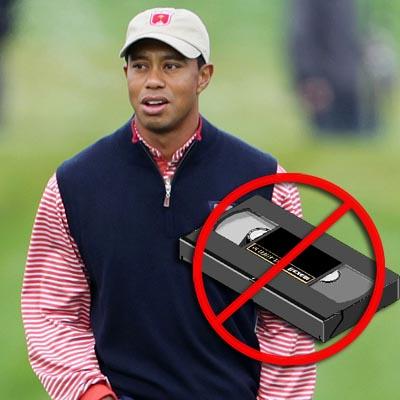 There's more lies proving the Tiger Woods sex tape is indeed a fake.
RadarOnline.com has uncovered yet another untruth being peddled by the Florida porn-producing couple who claim the superstar golfer paid them off to pull the video from the market.
When Nick Janette, the husband of porn star Devon James, told us he had secured an undisclosed settlement from Tiger, he claimed the man who masterminded the deal was attorney Kallan Eslich.
Article continues below advertisement
"Yes, Kal did the deal... I know he got some help from other people that work with him," Janette declared.
"Our settlement is done, so we're not releasing a tape."
But that was news to Eslich.
When contacted by RadarOnline.com he denied Nick's latest gradiose claim: "I represent Melinda Brinling, now Melinda Jannette, in a child support case resolving some other children from her marriage to modify child support, so I have no affiliation with them in representation of Tiger Woods or any situation that they take."
As we revealed, sources close to the golfer also revealed there was no settlement - and in fact there was no tape, either.
Even though James claimed she had an hour-long tape of her and Woods having "explosive sex", those who paid the $19.99 online to see the video never received a single second of footage.
What's more, a Philadelphia man claimed in October that he was paid to impersonate Woods in a sex tape with James.