Exclusive
Tiger's Mistresses Hold 'Anniversary' Party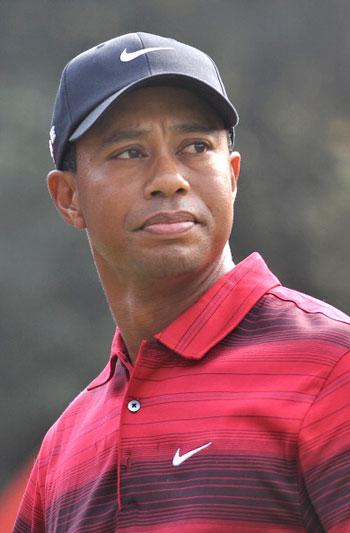 Old mistresses never go away.
That's an unfortunate fact for Tiger Woods. Now, three of his ex mistresses are holding a one-year 'anniversary' party of Tiger's infamous car-crash that led to the revelation of serial cheating.
And while some might think the party is in questionable taste, it's proof that the golfer's world is forever changed.
Holly Sampson, Jamie Jungers and Joslyn James are getting together at ZIN Bistro in the Los Angeles suburb of Westlake Village on December 3 to host a lavish 'Reunion' cocktail party.(The car crash happened on November 27, 2009).
Article continues below advertisement
At least one person thinks it's a good idea.
Predictably that person is ZIN Bistro owner Rouz Yaz who tells RadarOnline.com: "It's going to be a great night. I'm excited to have the girls here. We're going to have signature cocktails, great music and complete blast as only Holly, Jamie and Joslyn can throw. Tiger is also welcome to join the party."
Ironically, Tiger will be nearby!
He's in SoCal that weekend competing in the Chevron World Challenge at the Sherwood Country Club in Thousand Oaks.
FIRST PHOTOS of Tiger Out of Rehab
One year ago, Tiger crashed his car into a tree and fire hydrant in a bizarre early morning incident hours after Thanksgiving.
The National Enquirer had just exposed Tiger's affair with Rachel Uchitel.
That triggered a series of events that led to the revelation of Tiger's serial cheating and, ultimately, the end of his marriage to Elin Nordegren.
More than 15 women have been linked to Tiger in affairs Sampson, Jungers and James all have had brief starring roles in the 'I Had An Affair With Tiger Woods' story that has re-defined the former role model.